President's Letter: August 2020
I confess that I had a plan for this column to talk about an uplifting milestone, but the news of the last few weeks out of Kenosha and elsewhere has knocked me off my game.
This will surely be remembered as a year that just wouldn't let up—from the pandemic and police shootings to wildfires and hurricanes, not to mention a devastated job market. And through it all, the collective anxiety of not knowing where any of this will ultimately land. But I hope it is also remembered as a year of change, however hard-won.
And so I AM going to write about something hopeful. Even with all the other foul winds that are blowing through our lives right now, it is important to pause and remind ourselves that progress is possible. This year marks the 100th anniversary of the 19th Amendment, which forbids the Federal or state government from denying the vote on the basis of sex.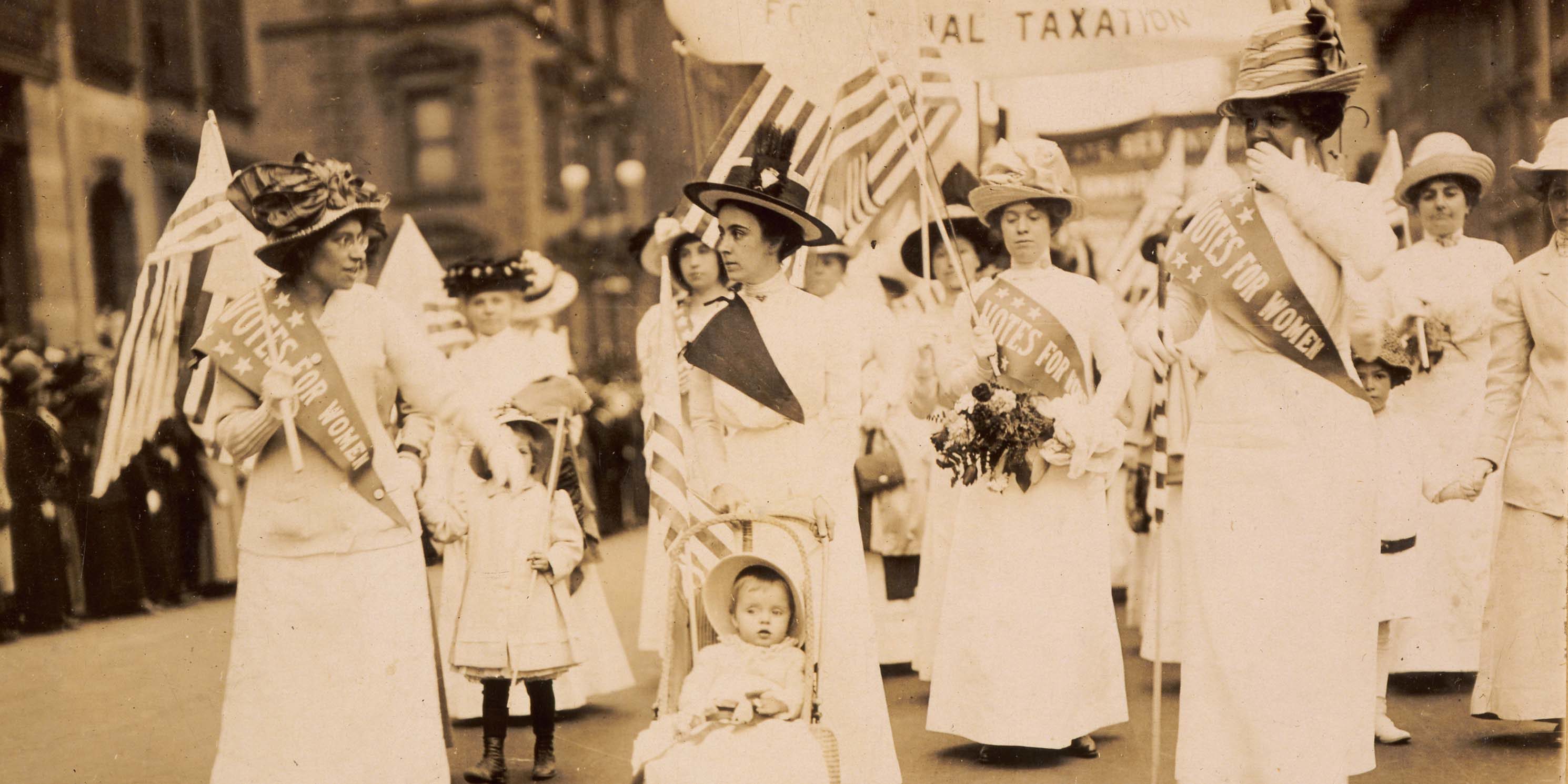 The passage and ratification of the 19th Amendment took more than 20 years. Still, many women would have to wait even longer to fully secure their right to vote—the Chinese Exclusion Act would not be overturned until 1943 and the Voting Rights Act wouldn't become law until 1965, among other impediments. Despite the fact that the full arch of its promise was long, the suffrage movement was a diverse one, with heroic women of all colors. Josephine St. Pierre Ruffin published the first journal for Black women in Boston in the 1890s. The matriarchal cultures of the Iroquois (Haudenosaunee) and Sioux tribes served as inspiration for many reforms. Many of these women leaders were active in other social movements of the time, from abolition to Mexican-American rights.
There is a lovely quote from Kate Clarke Lemay in The New York Times that sums up this history: "Women staged one of the longest social reform movements in the history of the United States. This is not a boring history of nagging spinsters; it is a badass history of revolution staged by political geniuses. I think that because they were women, people have hesitated to credit them as such."
This centennial for the 19th Amendment is best honored by action. I grew up with the expectation that I would vote. As a child I never doubted my right to the ballot. And I never, ever thought I would live to see a time when it was so threatened as it is today, by foreign governments, by laws that seek to disenfranchise Americans, by the cynical dismantling of the Post Office.
But our right to vote is also threatened by the routine ineffectiveness of Boards of Elections everywhere. And unfortunately, here in the great liberal north, New York State and New York City are not immune.
Why did New Yorkers have to wait six weeks for the results of key primary races just this June? You would think these folks had never seen a mail-in ballot before. It does not bode well for November. My husband never got his requested absentee ballot. A friend who is quarantined in another state got his after the election had passed.
These are not mistakes we should have to tolerate. They are disenfranchisement of another sort. We know elections are going to be close. We know there will be enormous mail-in voting for the November election. If we can't figure it out in New York, how well will the rest of the nation do?
I do not envy any agency trying to do better in the midst of the chaos we are living through. But if we are not able to exercise this fundamental American right, then we will be letting a lot of badass women down. And I for one, can hear every single one of these voices! It is like listening to my mother at a March on Washington. I want to heed that call. I am sure you do too.
Thanks for listening and for all your support for MAS. Let us all do what we can to make 2020 a year of change and not just challenge.

Elizabeth Goldstein
President, Municipal Art Society of New York
Sign up to stay informed.