President's Letter: December 2020
Monthly observations and insights from MAS President Elizabeth Goldstein
December 22, 2020
My first museum visit since the shutdown was in September when my husband and I went to MoMA. The experience was both odd and sublime at the same time. Who wouldn't love to be in MoMA, pretty much by yourself, able to commune with Picasso's goat in that gorgeous sculpture garden? (I have fond childhood memories of petting the goat's nose when the guards weren't looking. I am sure the statute of limitations has run out on that by now.) But, it is hard to totally embrace that experience when its cause, the pandemic and its lasting toll, is never far from my mind.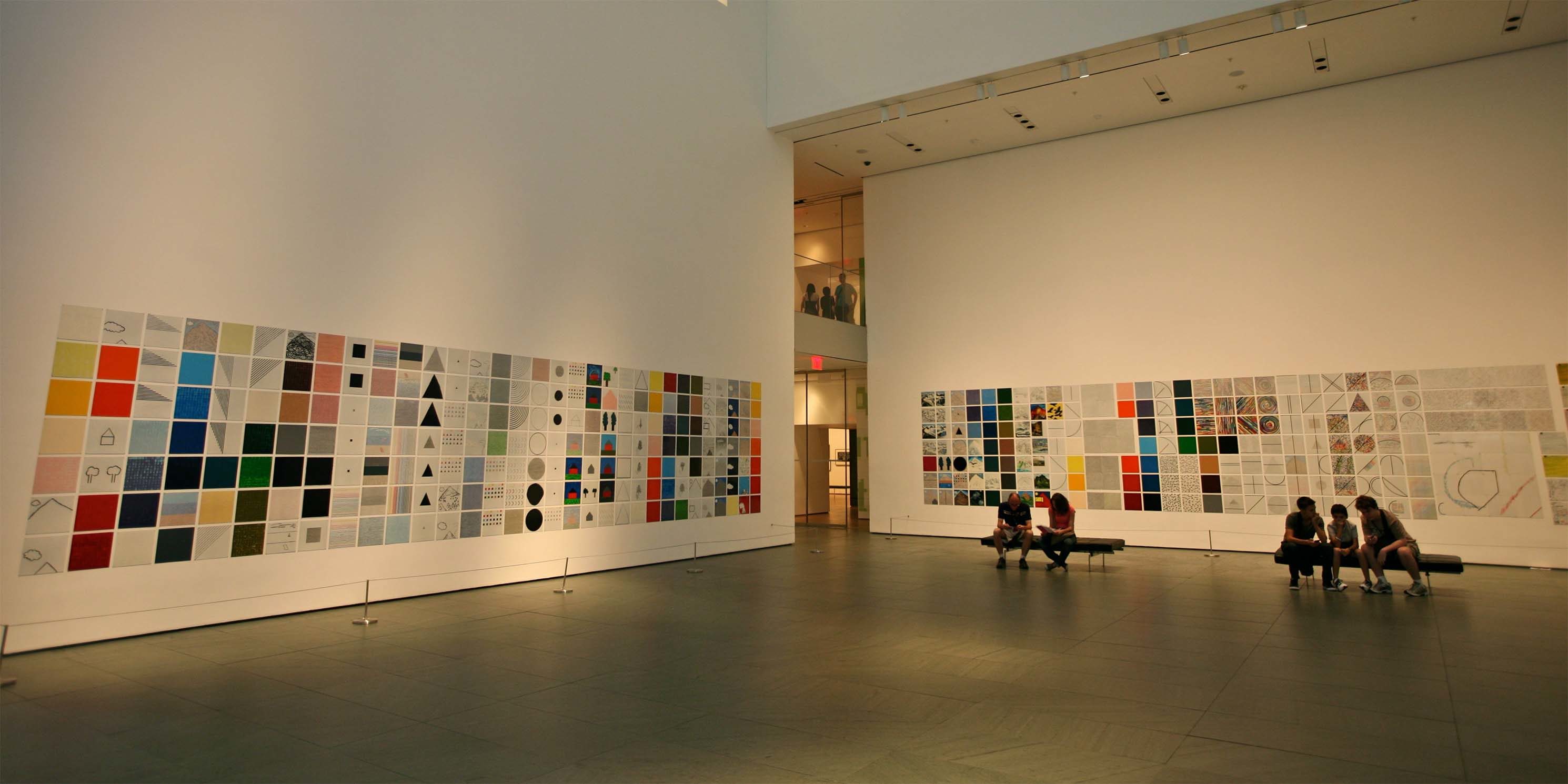 Then in late October, I went to the Metropolitan Museum of Art for the first time in ten months. The Met is a place that is deeply embedded in the fabric of my life. I went there with my parents for years as a child to see exhibitions. I took classes there in my early teen years. In fact, one of my closest friends is someone I met there at age 14. I have been to the museum so many times over the almost four years I have been back in New York. It was a common place for me to meet my dad for a visit to a special show or to see some of our old favorites. My parents were both self-taught art aficionados, with wide and eclectic taste from medieval art to Japanese baskets, and back and forth across the globe and time.
The Met was not the only place they took me. I remember my first visit to the Museum of the American Indian when it was still in a very dusty hall at Audubon Terrace in Washington Heights. There, my father fell in love with the art of the ceremonial objects and culture of the Northwest tribes.
Museums reopening in this cautious way allowed me to dip a small toe back in the mighty river of New York's cultural life. It brought me both relief and reflection on what our extraordinary arts community means to the city. And though I have been mentioning some of New York's most recognized cultural institutions, I feel the same way about the smaller gems of the city, unexpected sculpture or murals that you find embedded in neighborhoods. For example, the quirky penguin sculpture, right around the corner from the 74th Street transit hub in Jackson Heights never fails to make me smile, especially with its occasional anonymous additions of face masks, scarves, or a jaunty hat.
I worry about so many aspects of New York life that are vulnerable right now, and our artists, performers, and institutions–small and large–that support them. The interdependency of musicians and small clubs like Teraza 7 (great Latin jazz) here in my neighborhood or the cluster of venues in the Village, seem so integral to the New York I love.
I have found solace in art during these troubling times. First I was comforted by the books on my shelves at home, then by some virtual explorations of the great art museums of the world and virtual performances of my favorite dance companies (Lines Ballet based in San Francisco and Alvin Ailey right here in New York), and more recently the Public Art Fund's podcasts. My husband and I spent a bit of our anniversary in July seeing segments from the homes of the Rijksmuseum staff about their favorite objects in the collection. It was personal and eccentric in just the right way. But being in the presence of a visual artwork or live performance is a totally different experience, and still more powerful.
As we face a long, difficult winter, I admit to feeling some despair about not being able to share these experiences in community. I miss the sense of being in the presence of something great, perhaps challenging, but always thought-provoking. And everyone knows the power of experiencing something with other humans.
Of course, MAS is not just worrying about New York City's vulnerabilities. We are working to tackle our problems and forge solutions. Whether that is new tools to assess and combat the historic inequities of our city's planning system, fighting for a stronger, more institutionally respectful place for community voice in everything from monuments to rezonings, thinking about how our retail community can survive and even thrive on the other end of this crisis, or working to ensure that our public spaces are powerful contributors to the health and happiness of all New Yorkers, we are on it. Your support in these endeavors is so important to us. Thank you!
I hope that you have a wonderful holiday season and that 2021 brings us all a fresh New Year with fewer bone-rattling challenges than 2020 did. Happy New Year, indeed!

Elizabeth Goldstein
President, Municipal Art Society of New York
Sign up to stay informed.