President's Letter: January 2020
And just like that, we find ourselves with the clean slate of a new year. Historians often observe that decades don't always end tidily–the 1960s for instance seemed to extend into 1972, or even 1973. I wonder, years from now when we look back at 2020, if it will feel like the opening pages of a new chapter in America or the conclusion of the 2010s.
We won't know the answer to that question for quite some time, but I can report that from inside MAS at least, a new decade and indeed, a new era, is upon us. As many of you know, following our 125th anniversary in 2018, we began a strategic planning process to help us define our course for the next generation of MAS. Over the last year, we talked to nearly forty stakeholders, a group that included fellow advocacy organizations, government officials, leaders in architecture, design, and real estate, current and past Board and staff, and our members.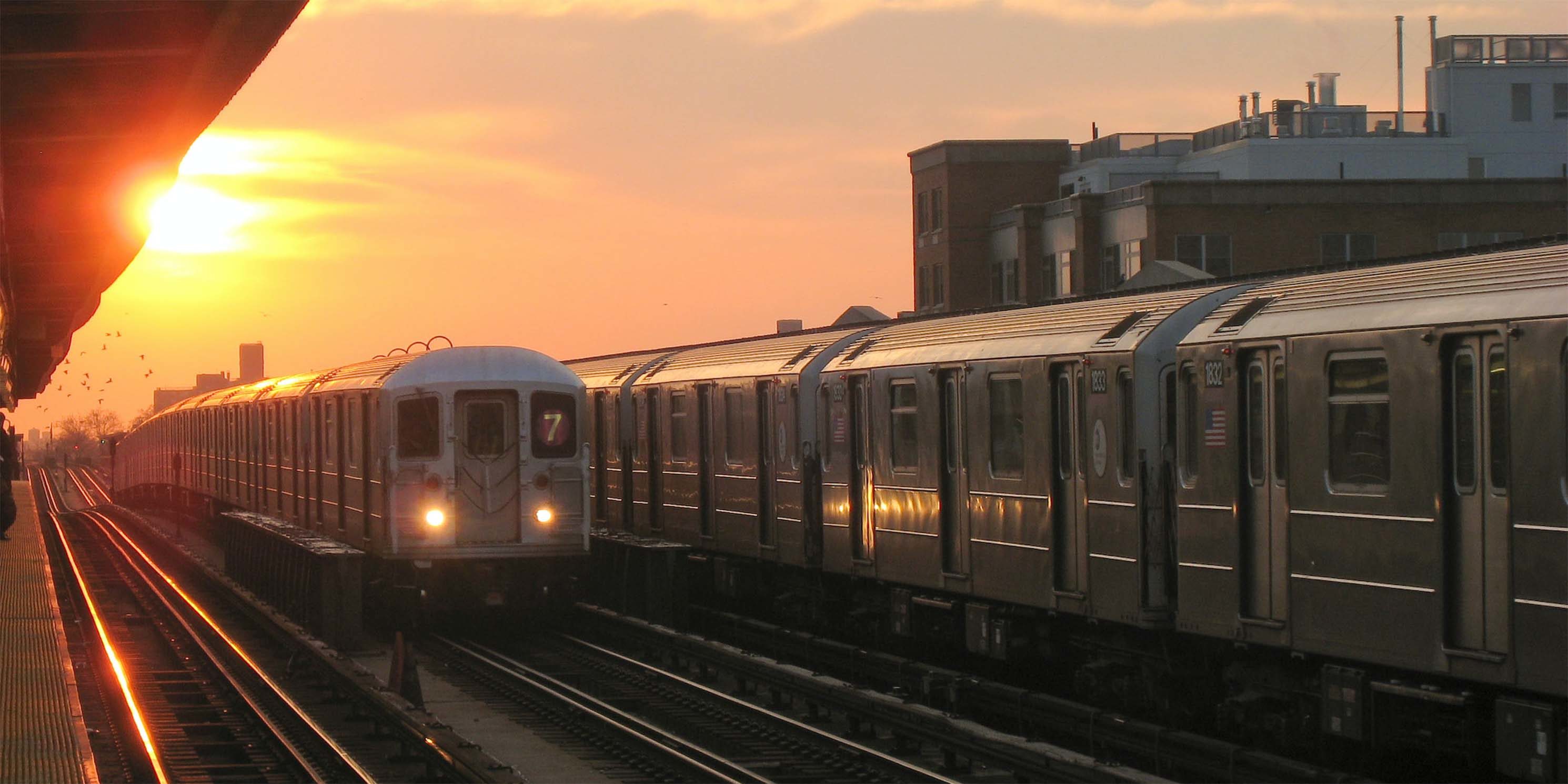 We heard a chorus of feedback and channeled that into our planning process. Our stakeholders told us overwhelmingly that the twin challenges of affordability and equity were central to the state of our city. We heard a yearning for a fair city, a diverse city, a city of neighbors grounded in civic mindedness and community building. We were urged to create a future-facing agenda to confront those issues as they relate to the built environment. We were encouraged to build on our history and current skillset, and to be unafraid of taking a strong stand on the issues that matter most. This was all a lot to take in, I'll be honest. But it also made us feel the wind at our sails. We are carrying that momentum into 2020 and all the work ahead.
In addition to these external conversations, we thought deeply about the stable of MAS–all the work behind the scenes that goes into the projects and programs we're proud to present to you throughout the year. We weighed our internal resources (more limited than we'd like!) against our outsized ambitions. In the end, I'm proud of where we ended up and eager to get started.
To that end, you'll soon begin noticing traces of our new direction. First among these is our revamped mission and vision statement, which I'm happy to share with you now:
Mission: The Municipal Art Society of New York (MAS) lifts up the voice of the people in the debates that shape New York's built environment and leads the way toward a more livable city from sidewalk to skyline.
Vision: MAS envisions a city in which all New Yorkers share in the richness of city life–where growth is balanced, character endures, and a resilient future is secured.
You'll notice these do not depart dramatically from the framing language we've used over many years, and that's no accident. It was important to us from early on that our new direction be one of evolution, not revolution. The foundation of MAS, its focus on the built environment and strengthening the neighborhoods of New York City, remains steady.
Our new mission pivots the role played by MAS. Where once we spoke of the organization as "Your voice for the future of New York," these last few years have shown us that our greatest impact is not in trying to speak for the communities of New York (not that we ever could!) but in building up the voices of New Yorkers themselves.
However, we are not a neutral party either. MAS will continue to drive its own policy work forward. As you'll note in our new vision statement, we have organized our agenda across three goals for New York City: (1) Balanced Growth, (2) Enduring Character, and (3) A Resilient Future.
We didn't arrive at those phrases easily and I want to talk a bit about our process and what we mean with those words.
What does it mean for growth to be balanced? Here we are responding to the way it often feels like our city is in a constant state of reaction, when we should be planning for the future we want. It is not enough to rezone a neighborhood and look the other way as schools, parks, and subway trains grow ever more crowded. It's not enough to call a new development "affordable" and ignore the outcry of local residents who insist it is not. For too long, we have allowed ourselves to be buffeted by the winds of change instead steering the ship. New York's neighborhoods deserve better.
What does it mean for character to endure? The feeling that New York is losing something special and essential to its identity is palpable. We know we are not the first to diagnose the problem–it's a fear that permeates across boroughs, neighborhoods, and communities. But we need a solution and no one has yet found one. How do we protect and promote the diversity of our built environment–not just the magnificent architectural gems (though we care about those too!) but the bodegas and barbershops, iconic view corridors, and more? If we do not find a way to reinforce the character of our neighborhoods, we will soon find ourselves in a city that could be anywhere at all.
And finally, what does a resilient future for New York look like? I'm sorry to don my California goggles for a moment but I can tell you one thing–it looks VERY different from the current state of affairs in our city. We are critically behind the ball when it comes to urban resilience and it's the people of New York (especially our most vulnerable populations) who will pay the dearest price for our civic dawdling. We are not climate scientists and will never be, but we intend to be clear-eyed proponents of a much more aggressive set of policies for the built environment. This is no time to dilly-dally.
Phew. I know that's a lot, but I admit, I'm pretty excited to get started! We are already doing many projects which underpin this work, from Fight for Light and Accidental Skyline, to our efforts to reform the broken environmental review process. But the fun will be in the task of truly defining how we turn these dreams into reality.
We are grateful for your continued support and partnership with us, throughout all the recent history of MAS. If 2018 was a year of reflection, 2019 was our year to plan for the future. May 2020 and all the years to come be a time of action, ambition, and achievement. New York needs us and we need you. Let us begin the next chapter.

Elizabeth Goldstein
President
The Municipal Art Society of New York
Sign up to stay informed.