The Future of Open Space for SMALL BUSINESS
Adaptation, Access, and Equity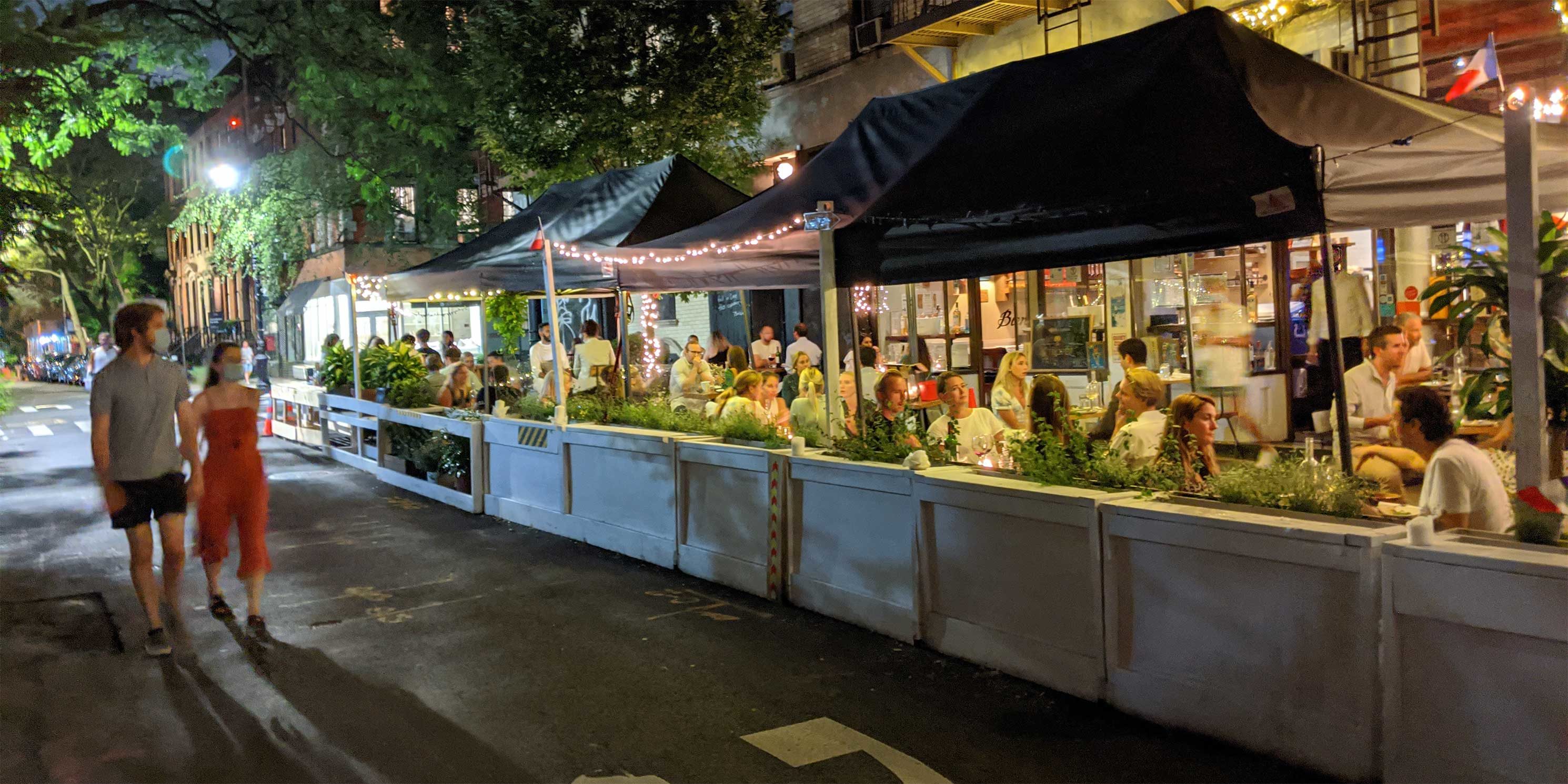 Panelists
Susan Chin, FAIA, Hon. ASLA, MODERATOR; Principal, DesignConnects
Susan Chin is an accomplished architect, urbanist and civic leader, has formed an independent consultancy DesignConnects, and serves on NYC & Company Board and East Midtown Governing Group. She recently led Design Trust for Public Space, that unlocks the potential of New York City's public space since 1995. Prior to Design Trust, she was assistant commissioner for Capital Projects at NYC Department of Cultural Affairs, supporting architecture and public art citywide. She also served on the American Institute of Architects board, and as AIANY chapter president. Her awards include: ASLA Honorary Membership, AIANY State's Kideney Gold Medal and Del Gaudio, and The Ohio State University's Distinguished Alumna.
Wellington Z. Chen, Executive Director, Chinatown BID/Partnership
At the Chinatown BID/Partnership, Mr. Chen aims to create transformative projects while creating an infrastructure that can sustain and thrive to deliver meaningful results. As a young volunteer and student studying architecture and environmental studies, he began to see his neighborhood worsening – inspiring a lifelong interest and pursuit in community resuscitation and rejuvenation. In the process, he became the first Chinese American to serve on a community board and local development corporation in Queens and was eventually recruited to serve on the NYC Board of Standards and Appeals. His work as Landmark Committee Chair helped to preserve and restore Flushing Town Hall and he designed the structure that now houses the Tonga Mission to the United Nations.
Carina Kaufman-Gutierrez, Deputy Director, Street Vendor Project, Urban Justice Center
Carina Kaufman-Gutierrez is the Street Vendor Project's Deputy Director. She is a Colombian-American who brings experience in nonprofit management, policy development, restaurants, and community organizing within immigrant communities to the team. She has held positions at NYC Small Business Services, Community Service Society, and Fundación Corona. She holds a Masters in International Affairs and Urban Social Policy from Columbia University.
Council Member Keith Powers, New York City Council, District 4
Council Member Keith Powers represents New York City's Council District 4, covering Carnegie Hill, Central Park South, Garment District, Koreatown, Midtown East, Midtown West, Murray Hill, Peter Cooper Village and Stuyvesant Town, Sutton Place, Times Square, Tudor City, Turtle Bay, Upper East Side, and Waterside Plaza. In his time in office, Council Member Powers has introduced and passed legislation to make it easier to run for office, prevent tenants from unlawful eviction, broaden sexual harassment protections, and protect small businesses. Council Member Powers graduated from the University of Dayton and The CUNY Graduate Center. He is a lifelong New Yorker and third-generation resident in Peter Cooper Village and Stuyvesant Town.