A Holistic Approach is Needed for the Brooklyn Academy of Music Historic District
Testimony to the Landmarks Preservation Commission
June 23, 2020
The Preservation Committee at MAS generally supports development of the vacant lot at 130 St. Felix Street which would otherwise remain a gap in the smile of the Brooklyn Academy of Music Historic District. However, an upzoning within a historic district is not something to be entered into lightly, particularly one that generates 150,000 square feet of new development rights. We must be sure that the benefits of increasing density to allow affordable housing and expansion of an important educational institution, do not come at the expense of the district as a whole.
Download Testimony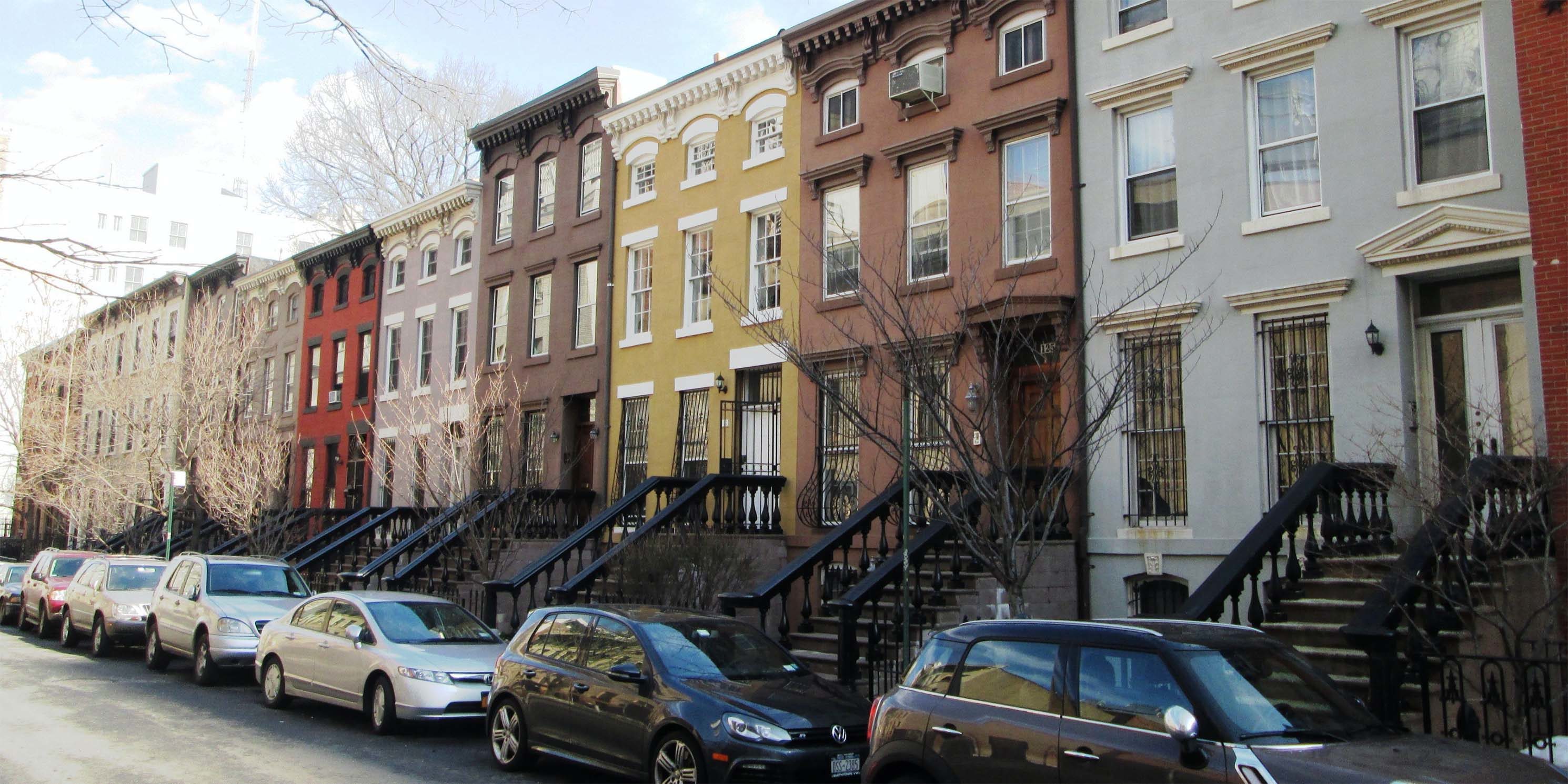 First, we have serious concerns about the project from the experience of the street. St. Felix is a narrow side street, lined with rowhouses and brownstones to the east and the Brooklyn Academy of Music, Brooklyn Music School, and the Hanson Place Central United Methodist Church to the west. The project team argues that the west side of the block is composed of civic uses, and their proposed infill design responds to that context. While the uses may indeed be civic from end to end, the historic fabric of the block tells another story. The current Brooklyn Music School building is made up four contiguous brownstones, therefore the physical civic expression exists only at the corners, but not in the midblock. Furthermore, the historically institutional buildings on the block actually front on the wider streets, where their monumentality is welcome and visible. The Committee feels strongly that the new insertion should reflect the vernacular character and neighborhood scale of St. Felix Street.
The Preservation Committee was also troubled by the concealment of the rose window at the Hanson Place Central United Methodist Church. Even if one was to consent to the installation of artificial lighting as a mitigation measure, the Committee wondered how that lighting, or the historic window itself, could possibly be maintained in the two-foot space between buildings.
Finally, many questions about how the new building would connect or contribute to the existing Brooklyn Music School buildings were left unanswered. The Committee felt that a more comprehensive plan should be put in place, including preservation of the former brownstones, to better understand the full benefit and impact of this proposal.
We respectfully ask that the Commission take no action today, and direct the staff to work with the design team toward arriving at a holistic approach for St. Felix Street and the Brooklyn Music School.
Sign up to stay informed.