The Future of Open Space for ACTIVE TRANSIT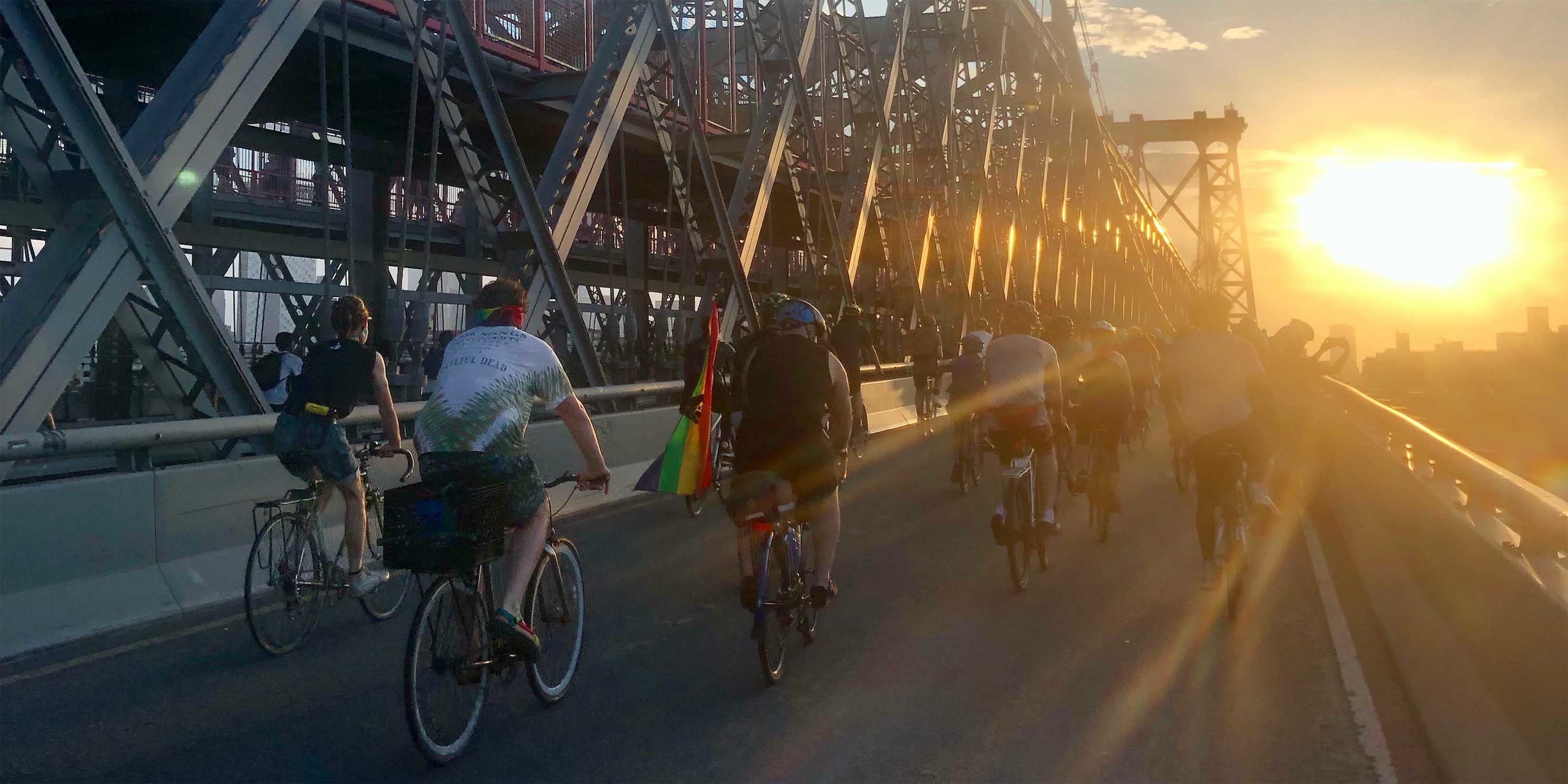 Panelists
Susan Chin, FAIA, Hon. ASLA, MODERATOR; Principal, DesignConnects
Susan Chin is an accomplished architect, urbanist and civic leader, has formed an independent consultancy DesignConnects, and serves on NYC & Company Board and East Midtown Governing Group. She recently led Design Trust for Public Space, that unlocks the potential of New York City's public space since 1995. Prior to Design Trust, she was assistant commissioner for Capital Projects at NYC Department of Cultural Affairs, supporting architecture and public art citywide. She also served on the American Institute of Architects board, and as AIANY chapter president. Her awards include: ASLA Honorary Membership, AIANY State's Kideney Gold Medal and Del Gaudio, and The Ohio State University's Distinguished Alumna.
Danny Harris, Executive Director, Transportation Alternatives
Danny Harris joined Transportation Alternatives as the executive director in September 2019. Previously, he spent four years as a program director with the Knight Foundation in San Jose, CA, where he supervised grantmaking related to placemaking, transportation, and affordable housing. Danny has taught at San Jose State University, was named a Vanguard Fellow by Next City, and received a citation from the American Institute of Architects. A graduate of Connecticut College and Princeton University, Danny is a native New Yorker and currently resides in Manhattan with his family.
Anna Luten, Former Bicycle Mayor of Amsterdam (the world's first!), Mobility Adviser
Anna Luten is an action driven and entrepreneurial-minded woman, who grew up in the Netherlands, with the ambition to become a global leader. She was appointed Bicycle Mayor of Amsterdam in June 2016 and has since been working to improve safety and increase adoption of bicycling. As a true Dutch girl, Anna grew up riding a bike, but she was drawn to the Bicycle Mayor program through her passion for truly human-centric cities. In 2017 Anna moved from Amsterdam to New York City to explore what it is to live in this mega city where cycling is not as common (yet) as it is in her hometown.
Samuel I. Schwartz, P.E., Founder and CEO of Sam Schwartz Transportation Consultants
Mr. Schwartz was New York City's Traffic Commissioner in the 1980s. He started his transportation career in the late 1960's as a NYC cabbie. He also writes a column on traffic for The New York Daily News. Mr. Schwartz's most recent books, No One at the Wheel: Driverless Cars and the Road of the Future (2018) and Street Smart: The Rise of Cities and The Fall of Cars (2015) lay out a recipe for cities faced with rapid changes in modes, automation, demographic shifts and travelers' preferences. Mr. Schwartz, often referred to by his nom de plume "Gridlock Sam," released the word "Gridlock" into the lexicon during the 1980 NYC Transit strike.
Courtney Williams, Founder & Chief Strategist, The Brown Bike Girl; People's Bicycle Mayor of New York City (the first!)
Lifelong community organizer, Courtney Williams, launched The Brown Bike Girl in 2016, with the goal of assisting existing and aspiring community stewards to expand their capacity to knock down the barriers between communities of color and their access and adoption of the life-changing machine known as the bicycle. She is passionate about sharing the solutions that embracing bicycling presents to the challenges faced by inner city black and brown populations. Recently appointed as the first People's Bicycle Mayor for New York City, her work engages the larger community in conversation about working together for mobility justice and the creation of race and class-inclusive space within cycling. A former Midwesterner turned New Yorker, Courtney is happy to travel to help support equity initiatives around the country.