President's Letter: October 2020
Monthly observations and insights from MAS President Elizabeth Goldstein
October 23, 2020
Normally my Sunday ritual includes a walk to the local farmers market. Even in a time of social distancing, it is a cheerful place to run into neighbors and friends. Having gathered up some great veg, as the Brits say, I settle in with my husband to read an actual, hardcopy of The New York Times. Pretty old-fashioned, right? Tomorrow I am adding a new leg to my weekly errands—I will stop by my local voting site to cast my ballot. Today (Saturday, October 24th) is the start of early voting in New York City and it continues through Sunday, November 1st.
Only 6 percent of New York City voters took advantage of early voting in the June primary election. There weren't lines and the process was pretty easy according my friends who tried it out. However, a primary election is a different beast from this behemoth of a Presidential election. So I plan to give myself a lot of time, in case there are lines.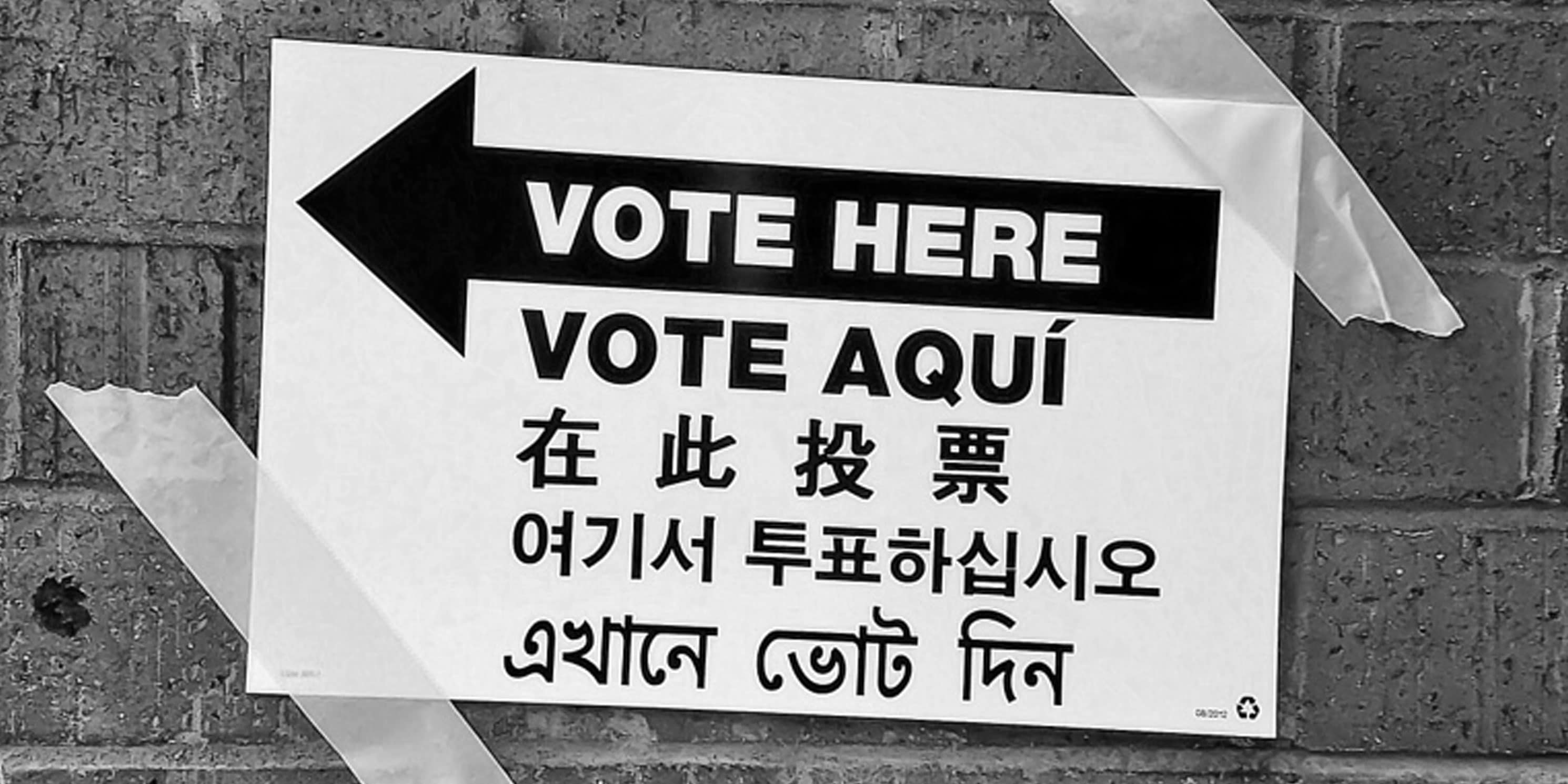 I am a fan of early voting, having gotten used to this tool in California, and I urge you to try it out. No advance notice required, you just show up and vote. No need to have a reason for requesting an absentee ballot in fact. Early voting also means that your vote will be counted on Election Day as part of the regular count. That makes me feel better somehow.
How did we go from voting being a simple act to something we need a plan for? It is kind of mind-boggling that a Presidential election could present so many challenges that far beyond who the candidates are. We are worrying not just about the outcome, but whether the Post Office will be able do its job, whether voters will be subject to an exercise in patience, persistence, and insistence. And the aftermath? That has its own set of worries… will people try to manipulate the results or the perceived results? Will the transition of power be smooth and peaceful?
All that drama is overshadowing next year's New York City Mayoral election, but it too is heating up on the back burner. Being the Mayor of New York is said to be the second hardest job in America. I can't vouch for that, of course. However, I think we can all agree that the vision and management skills necessary to run this city set a high bar for our candidates. We need leaders who are capable of credibly bringing together the many voices of the city, from neighborhood activists to the business community, in a way that is equitable. All of that is a tall order for any single human being.
As I see the candidates for Mayor step forward, I am struck by the fact that the challenges of this year—COVID-19 as well as our continued reckoning with social justice failures—is going to make a tough job even tougher. We need leadership that is not just great, but extraordinary. It is a moment for a Mayor to draw people together in the profound task of bringing our city into a new phase of its evolution. One that hopefully is both more equitable and more resilient.
As I vote, I will have in the back of my mind that we have another election on the horizon, one that will determine how New York City recovers from this year of great humbling and fragility. And I will be thinking about how our decisions this November will shape the challenge our next Mayor faces.
So I sincerely hope your voting experience goes smoothly. And here's to wishing for a little bit of certainty in our swirling sea of change and challenge. Take care, everyone. See you on the other side of the behemoth.

Elizabeth Goldstein
President, Municipal Art Society of New York
PS As intended I did cast my vote on Sunday, October 25th. The day before, I passed my early polling location and there was a line around ¾ of the block! So I went prepared for a wait. It took about 80 minutes from the time I joined the line to my completed vote. The line in my neighborhood was well managed, socially distanced and masked. I learned a couple of things that hopefully will help some of you. If you are a senior or unable to stand on the line, you may go to the door and they will help you vote faster. (In some places there is an independent line for seniors.) Though I was armed with a book, I found that the people watching was way too much fun and my wait passed quickly.
Sign up to stay informed.